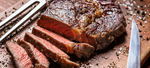 Premium Angus Beef
Taste the Difference of Local, Naturally Raised Angus Beef.
Buy in bulk; Save Time, Support Local
Never run out of beef to grill, roast, smoke, or braise!
For smaller amounts of meat, check out our local store or our Angus Beef Boxes!
*Quarters, Halves, and Wholes for local pick-up only!*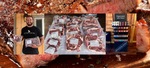 Try a Taste!
We have a great selection of individual steaks, roasts, and spices at our Meat Market in Loon Lake, WA.